Illustration & Fotography
Handmade fur studies and impressions
I like to use a variety of techniques in my illustrations, from quick pencil or ink sketches to watercolors and detailed drawings with colored pencil or fineliner. This is where my passions for art and animals meet.
By working with various materials, fur drawings, movements or the first impression of an animal can be captured in different ways.
You can see exactly how I go about this in the sample videos below.
(On some of the drawings you can see dogs with docked tails – these pictures were taken before the tail docking ban in Germany).
Making-Of: Englisch Setter Buntstiftzeichnung
Making-Of: Merle Aussie Buntstiftzeichnung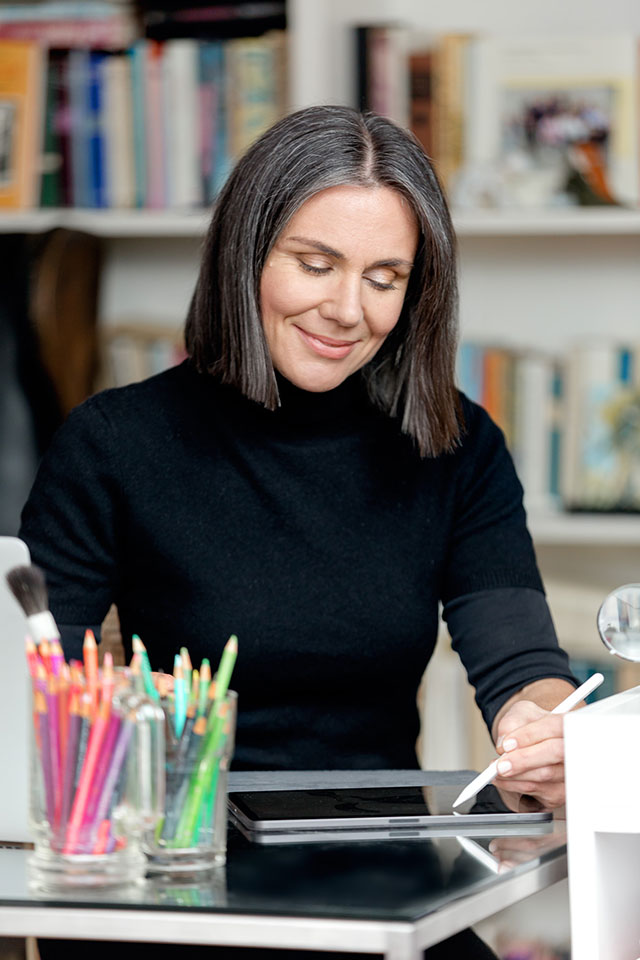 In the past, I used to draw the silhouette of a certain breed by hand and copied it to show different colors patterns, for example. Today, this is much easier with an iPad or computer drawing program.
Making-Of: Zwergschnauzer Illustration
Making-Of: Schapendoes Illustration
The diversity of our dogs
Especially for my books and lectures about coat colors in dogs, I have photographed many, many dog encounters over the last years. This way I created a large collection of coat colors and drawings, which continues to grow.
You can see a small selection here in the galleries.
Note on copyright protection:
All drawings and photographs are subject to copyright protection by Dr. Anna Laukner. Reproduction without permission is not permitted.
Are you interested in specific images? Then please feel free to contact me, stating the exact intention.

Discover all publications here