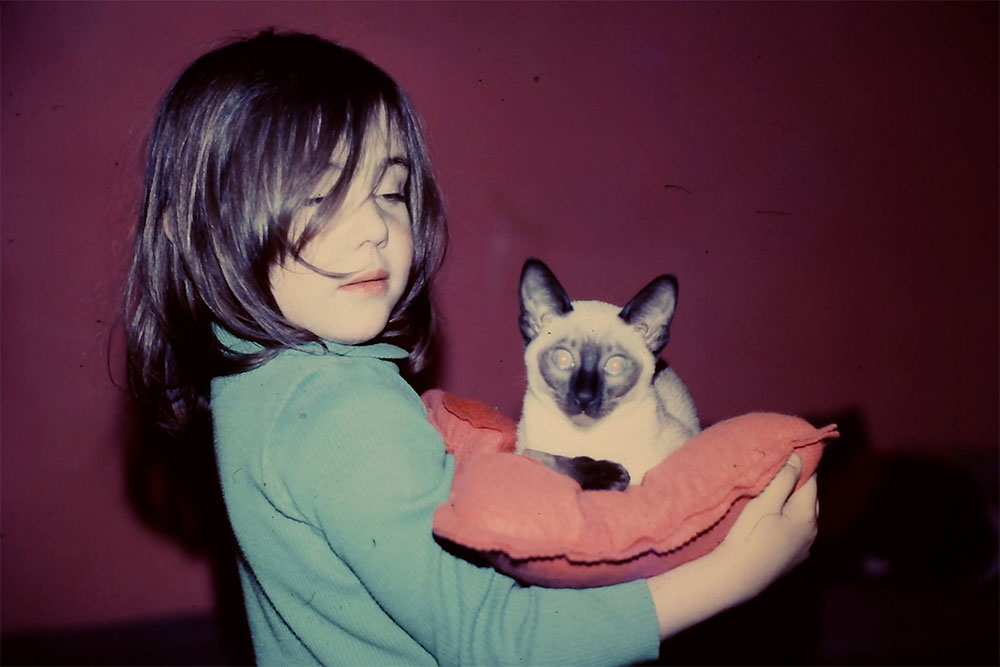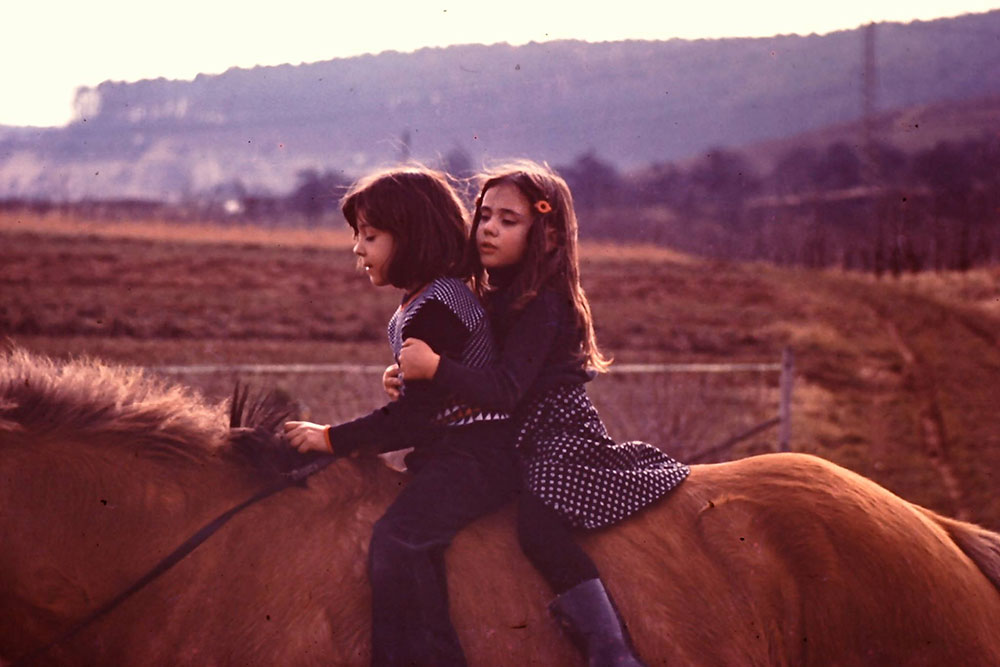 Ever since I can remember, I have had three passions:

Animals, books and drawing.
Even as a little girl, I loved to accompany friends of our family on visits to the vet, and my career aspiration was already clear at the age of 6: veterinarian.
I still remember how an acquaintance of my parents gave me a thick stack of the magazine "Das Tier", which she subscribed to – for me this was an incredible treasure.
For Christmas and birthdays, I asked for non-fiction books about dogs, horses, and other animals, and I devoured them over and over again.
As soon as I could write to some extent, I made my own little books and magazines and illustrated them.
I walked all the neighborhood dogs that were available.
I did not get my own dog as a child, instead we had a Siamese cat that was more dog than cat and accompanied our family on long walks followed by a stop at the inn.
A great luck for me was that I was allowed to train a German Shepherd from the neighborhood at the local SV training area.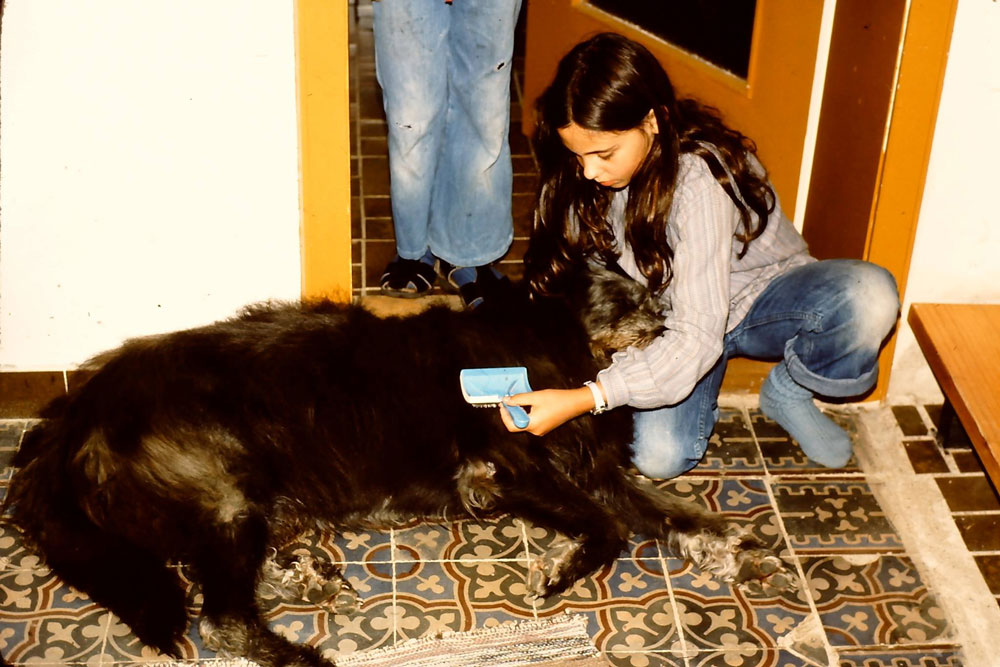 So, I spent many, many hours on the training ground and on long walks with "my" beloved Shepherds. Since then I have also been a member of the SV (Verein für Deutsche Schäferhunde e.V.). At the same time I spent many hours over my books and at the drawing table. Every dog show within reach was visited by me (I kept all the catalogs and still have them in my archives).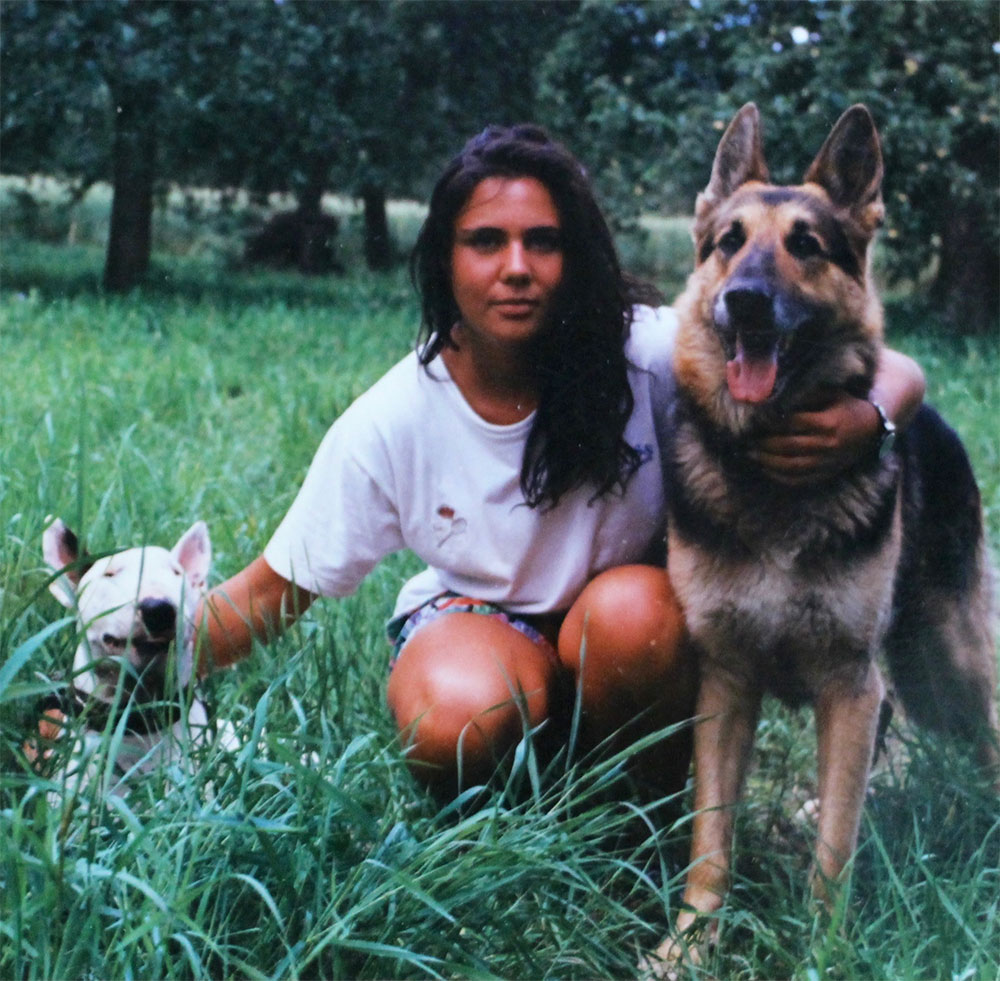 After graduating from school I applied to university to study
veterinary medicine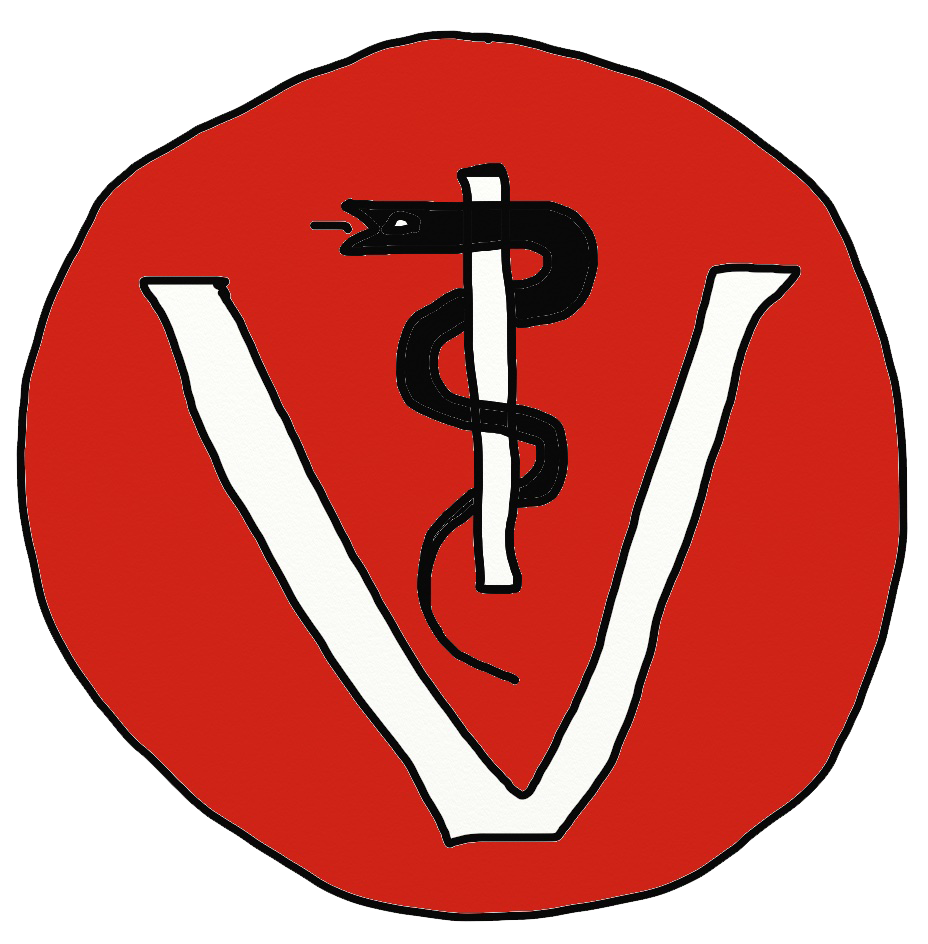 Since it was not foreseeable that it would work out directly, I applied at the same time for an internship at the Kynos publishing house. I was very happy when I received an acceptance letter from Mr. and Mrs. Fleig, the owners of the Kynos publishing house. So, I set off in my VW Beetle in the direction of Mürlenbach in the Eifel to spend a few weeks at the publishing house. It turned out differently: On my very first day at the publishing house, I received a call telling me that I had been accepted for a study position in Munich. So I got back into my Beetle and drove to Munich to enroll at the university.
Even though the publishing internship was never made up for, I have had a warm acquaintance with the Fleigs ever since. For many years, when they set up their publishing booth at the International Dog Show in Stuttgart, I helped out there on both days of the show. While I was studying, I started writing articles for dog magazines – on an electric typewriter, because I didn't have a computer at that time. I took the photos for the articles myself, using an analog Roleiflex SLR camera from the 1970s that was passed down to me from my father.
My first article appeared in 1992 in the dog fancier magazine

"Hunde Revue"

and was about white boxers.
I still remember what an incredible feeling it was to hold my first self-written article in my hands in print. I haven't given up writing since, and by 2020 I had published over 170 magazine articles and several books.
A highlight during my studies was an internship of several weeks in an animal hospital in Los Angeles. At that time, there was no Internet and no e-mail.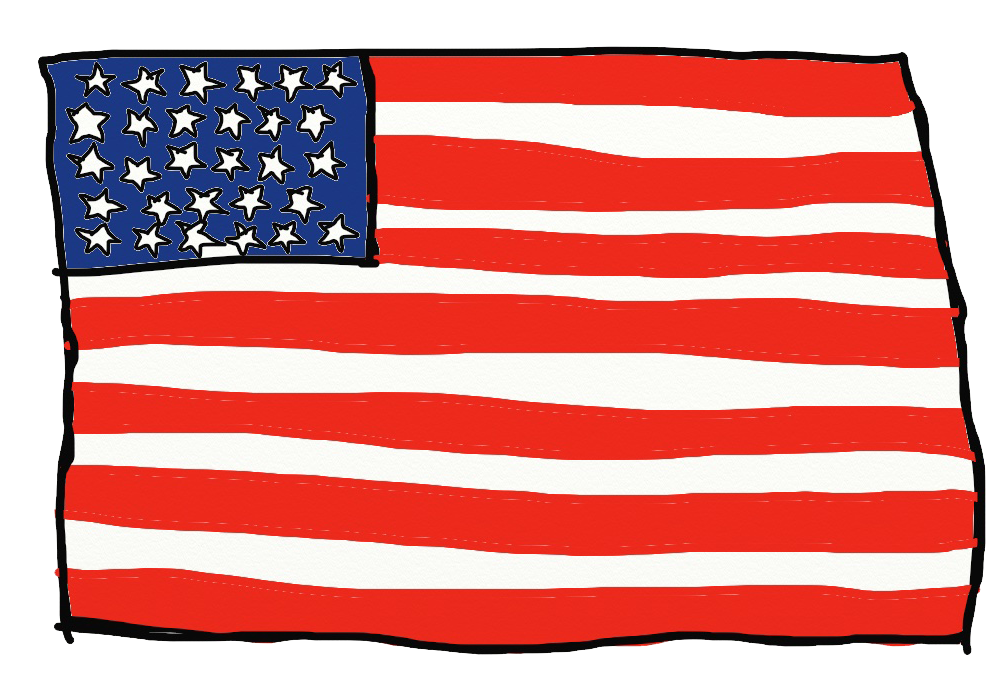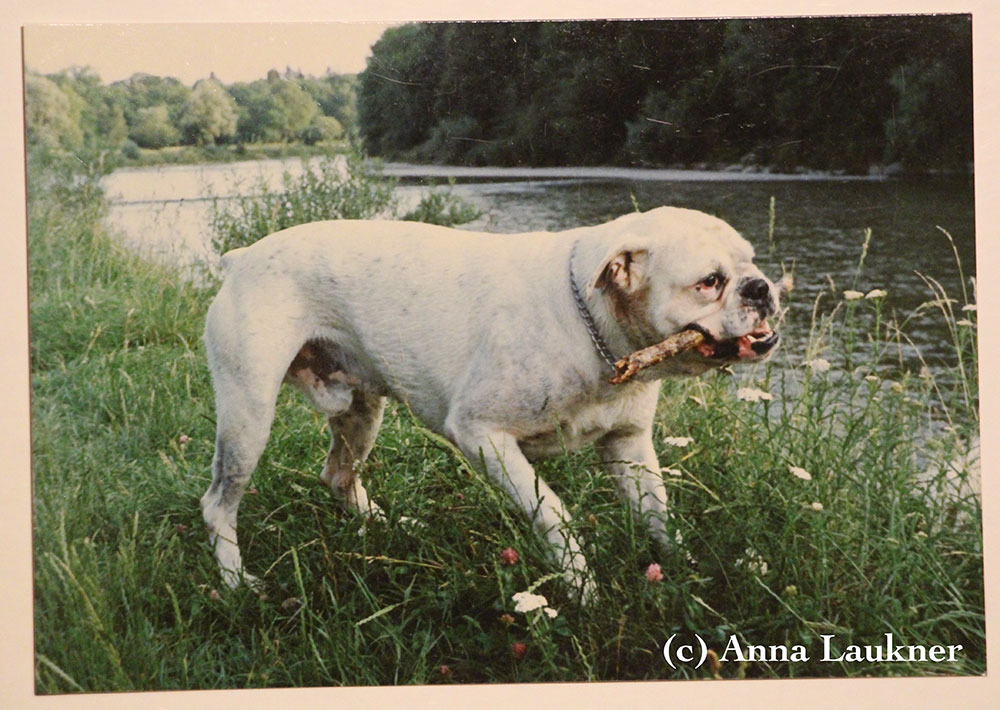 A fellow student had a friend from Los Angeles send us the local phone book, and we looked up various veterinary clinics. We applied by mail, and I also somehow got accommodation in the student dormitory by phone and fax – hardly imaginable today.
In any case, the time in the U.S. was very exciting … also the two weeks I spent traveling through California with my boyfriend after the internship. I even had to buy an extra travel bag for the 80 or so dog books I bought in second hand bookstores during our trip.
I did another internship during the semester break with a dog behavior therapist named Roger Mugford in England – because dog behavior was and is also a big subject area that has always interested me a lot.
Finally, my studies were coming to an end and I began to think about a doctoral thesis.
Since I really wanted to do my doctorate on the topic of color genetics in dogs, I started looking for a doctoral advisor who was willing to supervise this topic.
I presented my concept to Prof. Graf at the Institute for Animal Breeding at the University of Munich – and was actually accepted.
That was a wonderful moment in my still young professional life, and I set to work full of fire and enthusiasm.
It was a wonderful time that deepened my enthusiasm for color genetics.
As a newly graduated veterinarian, I began to work in practice and gained experience in a wide variety of areas: in a mixed practice in the Bavarian Forest, in a clinic for small animals in the big city, and finally in a veterinary practice on Ibiza with an international clientele.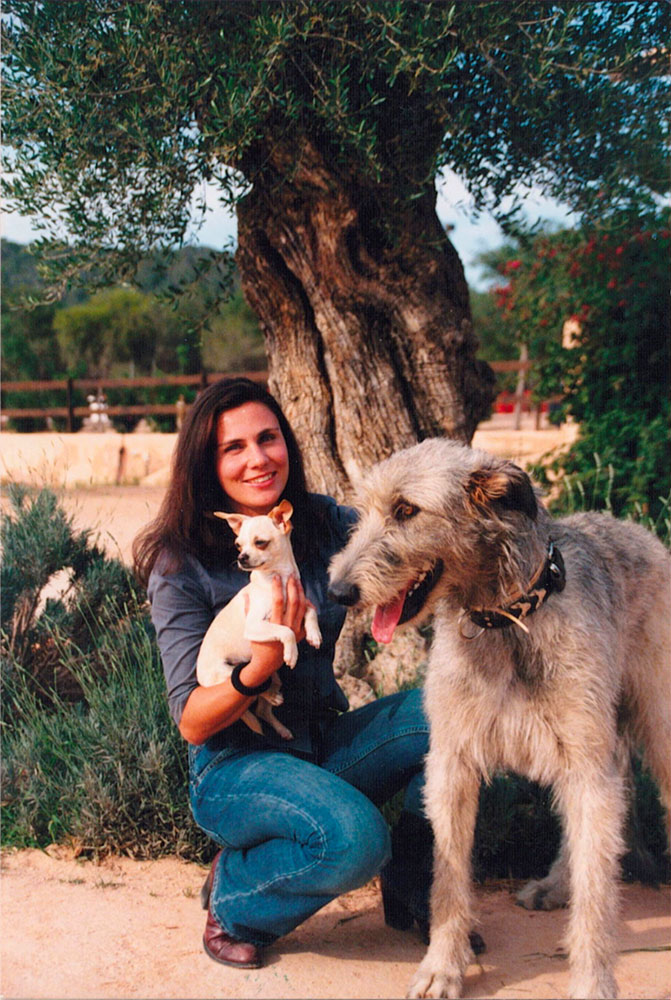 Throughout the years I continued to write and illustrate articles and books
 for various editors and publishers and successively expanded my archive of antiquarian and current dog books – and read everything I could find on color genetics and rare dog breeds.
Eventually, my family and I moved back to Germany, where I exchanged the surgery for the office and completed further training as a veterinary specialist for public veterinary services.
Since then I have been working as a public veterinarian – a very versatile and exciting field of activity. Since I wanted to put my expertise and passion for color genetics into practice as well after our return to Germany, I also started to work as a color genetics specialist.
Since then, I have been able to pass on my knowledge in many lectures, seminars and workshops – at classroom events and, since Corona, also in online seminars.
It is especially important to me to educate breeders as well as practical veterinarians and official veterinarians about the health risks of color breeding.
I am also involved on a voluntary basis in the TVT (Veterinary Association for Animal Welfare), where I work with professional colleagues to produce leaflets and statements.
All the knowledge that I had acquired over the decades about the color genetics in dogs, I finally summarized with my two highly esteemed colleagues Dr. Christoph Beitzinger and Dr. Petra Kühnlein of Laboklin in a standard work on the genetics of coat colors in dogs – published by Kynos.
Here, in a certain way, a circle was closed for me, even though Dieter and Helga Fleig had already passed away many years ago.
I took almost all the photos for the book myself (in the meantime with a digital camera). For this I traveled for 2 years across Germany to photograph the most diverse dog breeds and mixed breeds with unusual, but also "everyday" colors.
This is my professional career in a nutshell – so far it has been incredibly exciting, instructive, interesting, sometimes exhausting, but always extremely enriching.

And I'm still excited and curious, looking forward to everything that color genetics has in store for us in the years to come!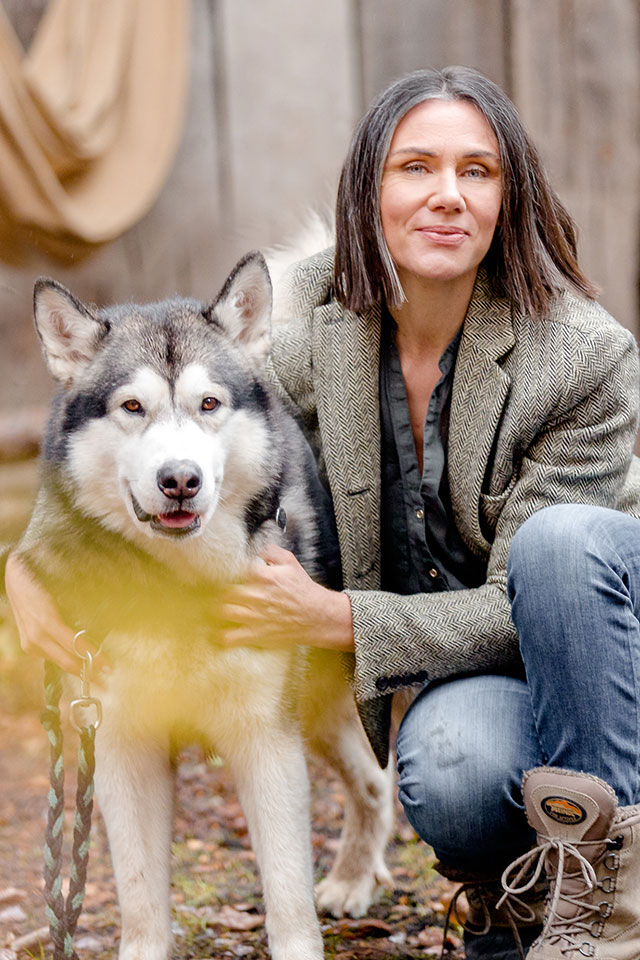 Books & Publications
Discover my books, magazine and professional articles and illustrations here.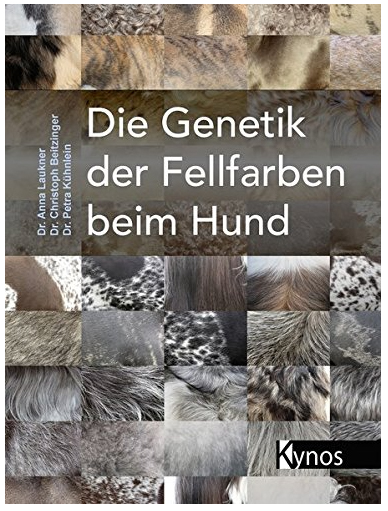 Die Genetik der Fellfarben
beim Hund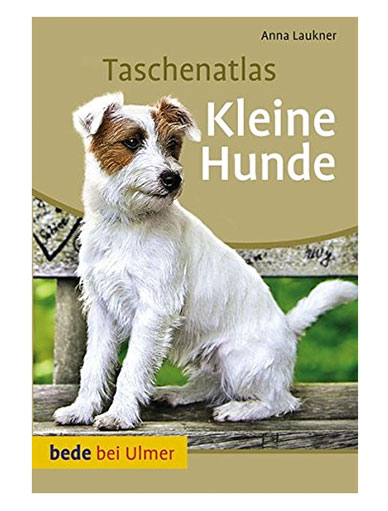 Taschenatlas
Kleine Hunde